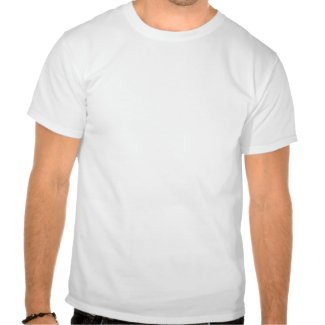 You Are What You Eat Shirt
by
nonstickplans
make your own custom t-shirt
at zazzle
This is a t-shirt with a drawing from
September 2007
, adapted into a circle for Mindfields College as a logo for a seminar or workshop on diet. Alas Mindfields has ceased trading and has morphed into the smaller scale
Human Givens College
, where humorous logos are spat upon and clean pastel colours and Swiss-style graphics are employed instead. With so many logos going spare I thought it was time for some recycling (with permission) and a few of them (the more interesting ones) have been Zazzled.
The .com link for this t-shirt is
here
, by the way, though I'm not expecting anyone to buy it. Judging by my past efforts to make money, this Zazzle lark is almost inevitably doomed to failure. It's already been plagued by technical problems. I've been reading an interesting series of blog posts by
Robert Twigger
about
how to make money
. I must study them more thoroughly - it could change my life. He's an interesting writer, by the way, and I recommend his blog, and his books.
Another by-the-way is that I've started a
Wordpress
blog where I'll be posting drawings from the Non-Stick Plans archive which I'm using on my Zazzle products. I realise I'm occasionally doing that here too, but over on Wordpress I'm posting them big enough to see. Surely a good reason to visit. Ok, suit yourself.